Product Overview
Our Resistance Bands kit comes with 11 pieces of equipment that allow you to reach up to 100 pounds of resistance during your workouts. They're the ideal fitness accessory read more
Our Resistance Bands kit comes with 11 pieces of equipment that allow you to reach up to 100 pounds of resistance during your workouts. They're the ideal fitness accessory to have if you want to tone and strengthen your body. Resistance bands are versatile, practical, and easy to carry around.read less
Fast & Affordable Shipping

We've partnered with the best carriers in Canada to give you the cheapest shipping rates possible!

Gym equipment is very heavy and hard to ship and we've made it easy and affordable through our exclusive partnerships. Wherever you are in Canada, we can get your product to your door in a few days for a very reasonable price. Most orders get processed in 48h and then delivered within 1-3 days in Quebec and Ontario. The rest of Canada can take an extra day or two depending on your location.

Worryfree cancellation policy

If the item that you bought was on pre-order and you change your mind, you can contact us and we'll cancel your pre-order and refund you within 48h, no questions asked.

1 Year Warranty

All of our quality products are backed by our free 1 year warranty. If your item breaks during that period, we'll repair or replace it, free of charge. If your item breaks after that period, we'll send you a replacement part or repair it at cost, with no mark up.

Want to see it before you buy it?

We are Moving!
Our showroom is temporarily closed. We are currently renovating our new warehouse, which will soon be open to the public. In the meantime, don't hesitate to contact our customer service department with any questions you may have.

Feel free to call us. 1-844-685-9487
View full details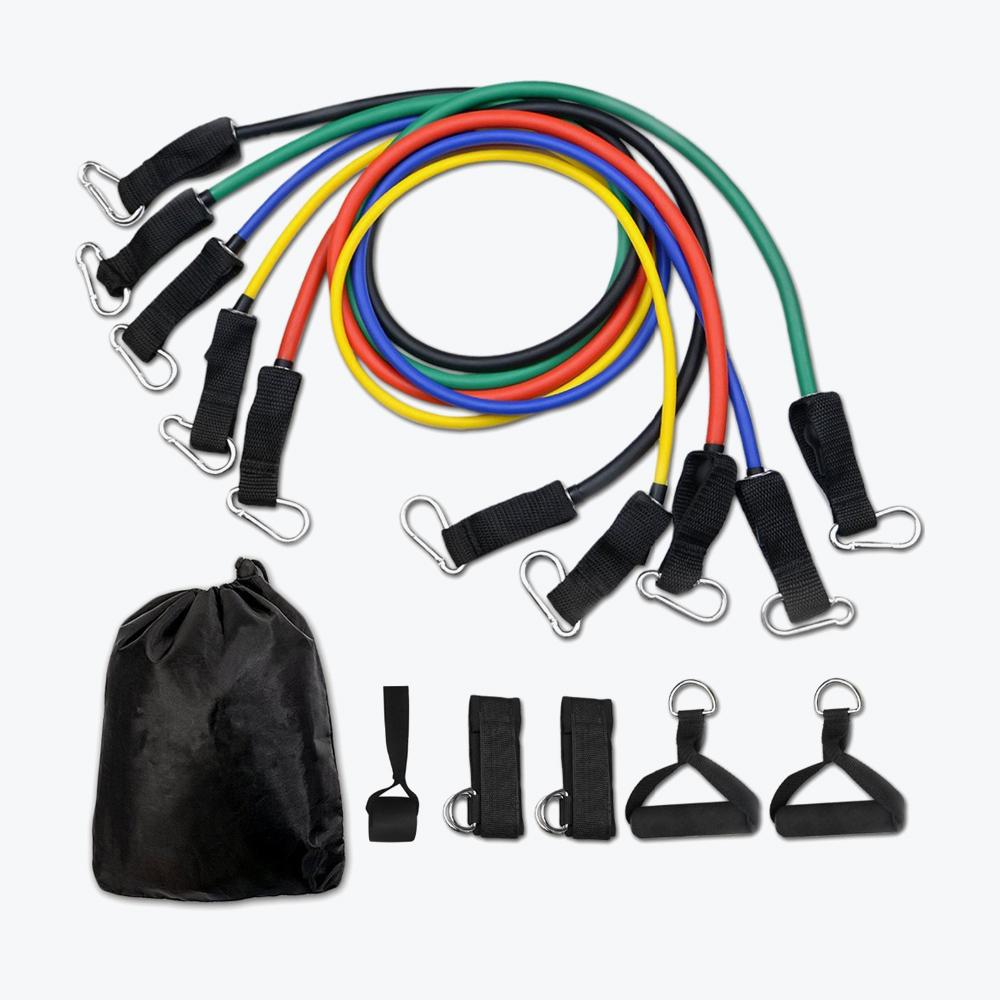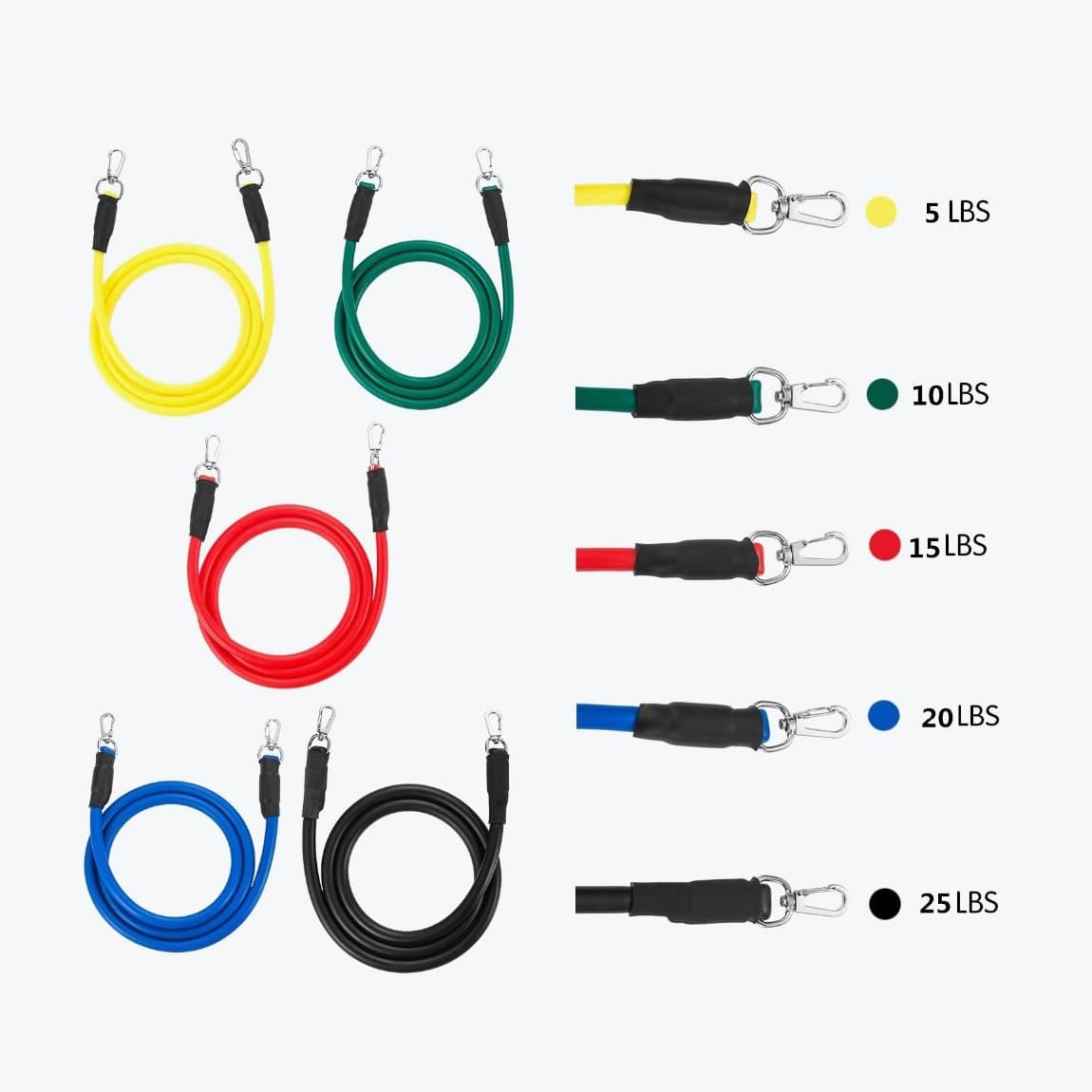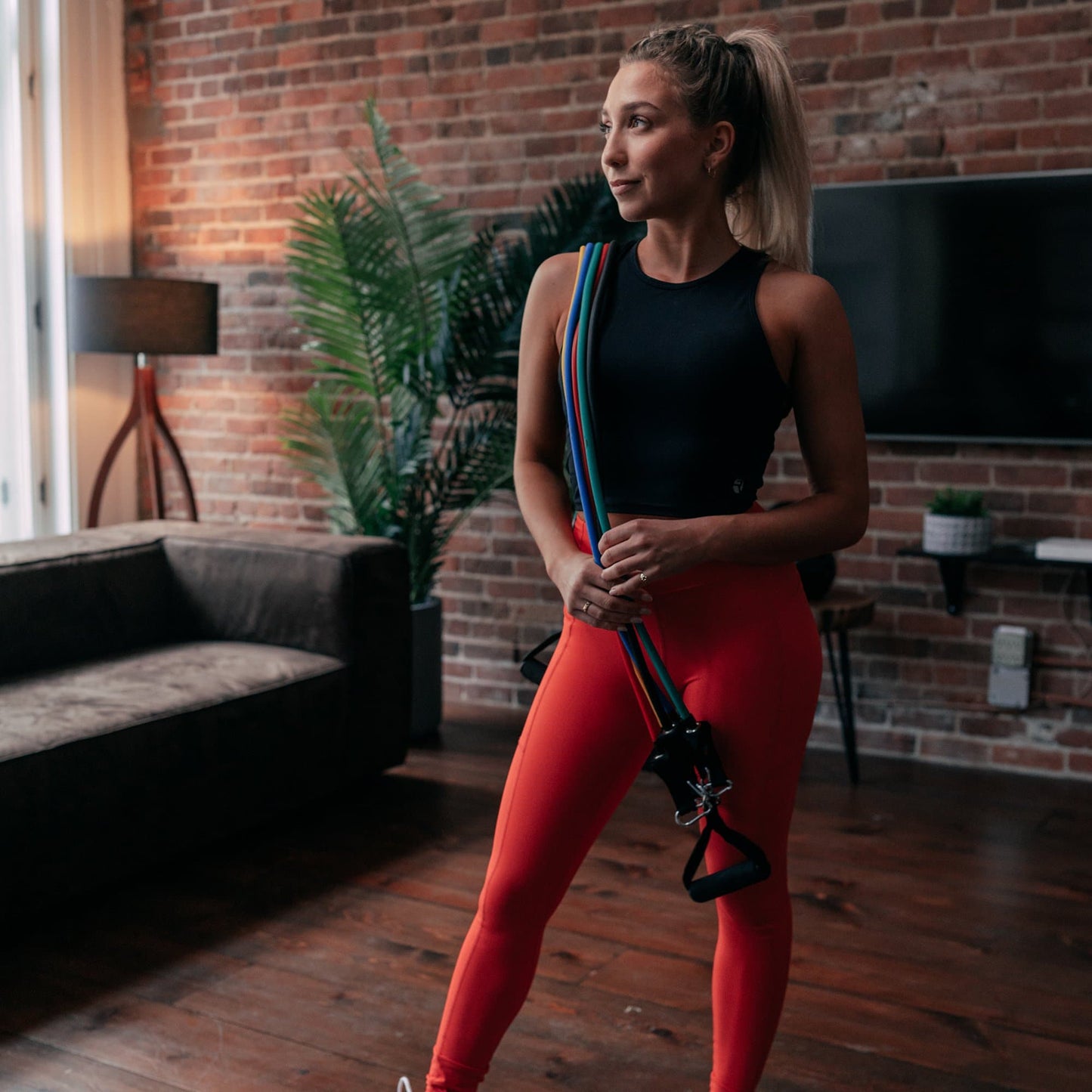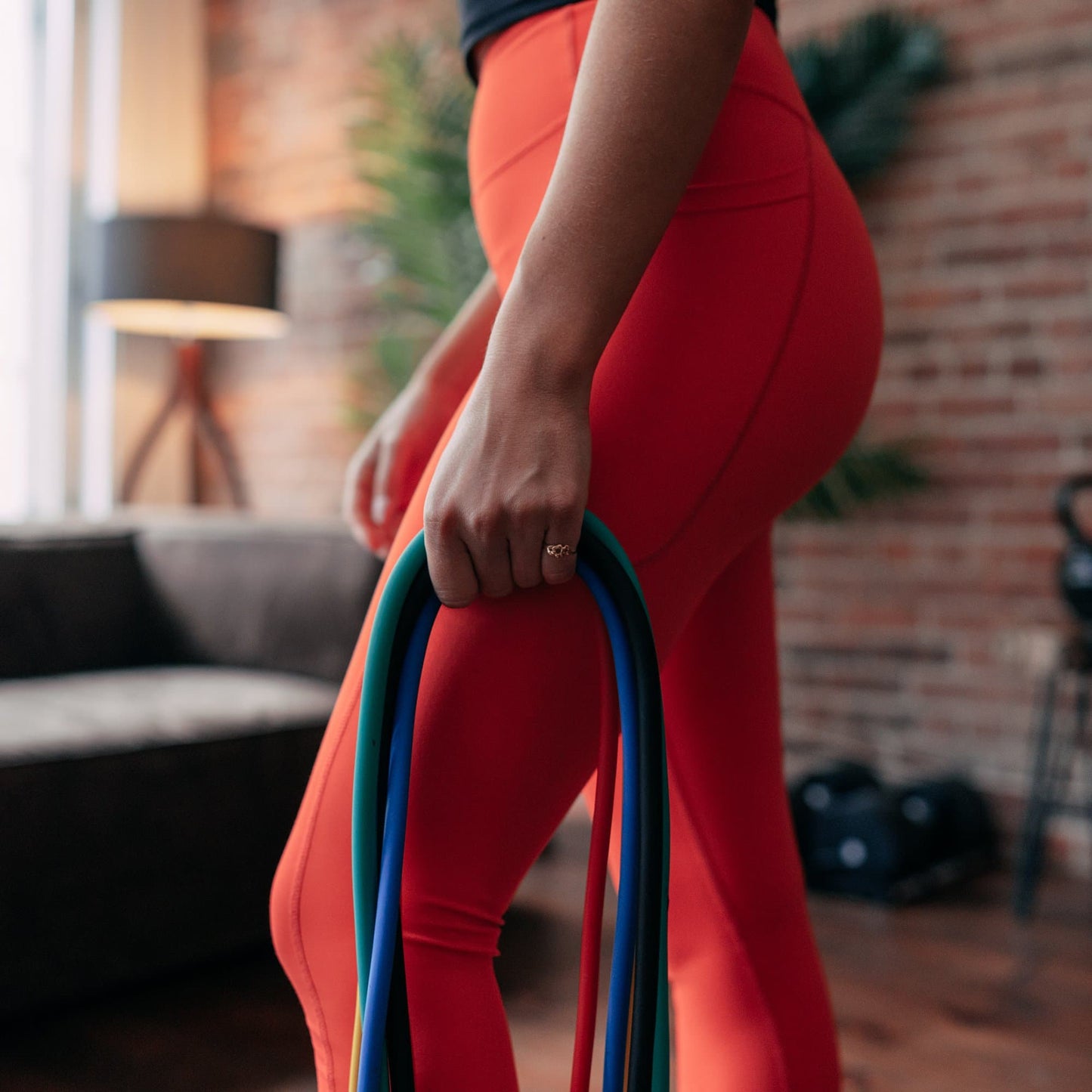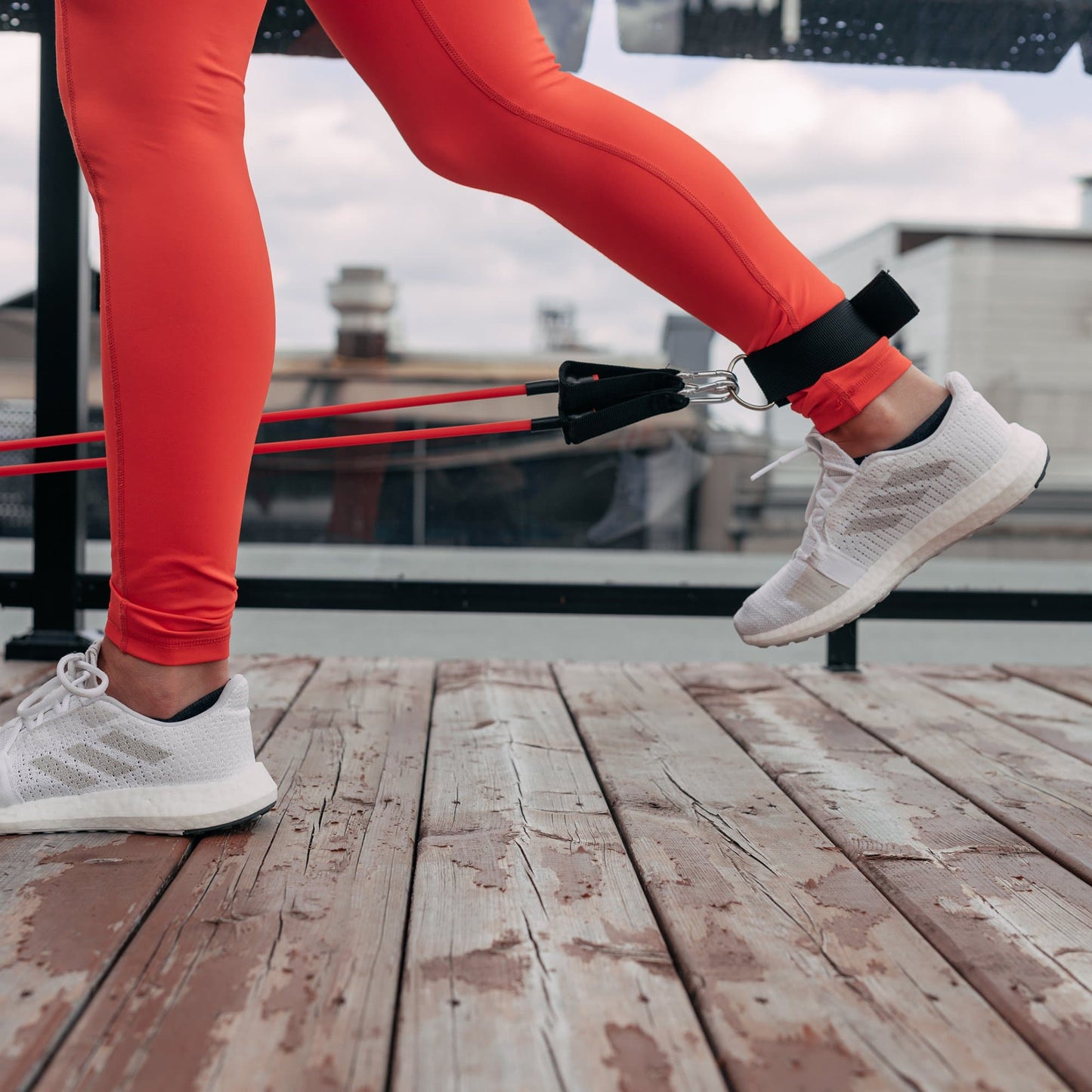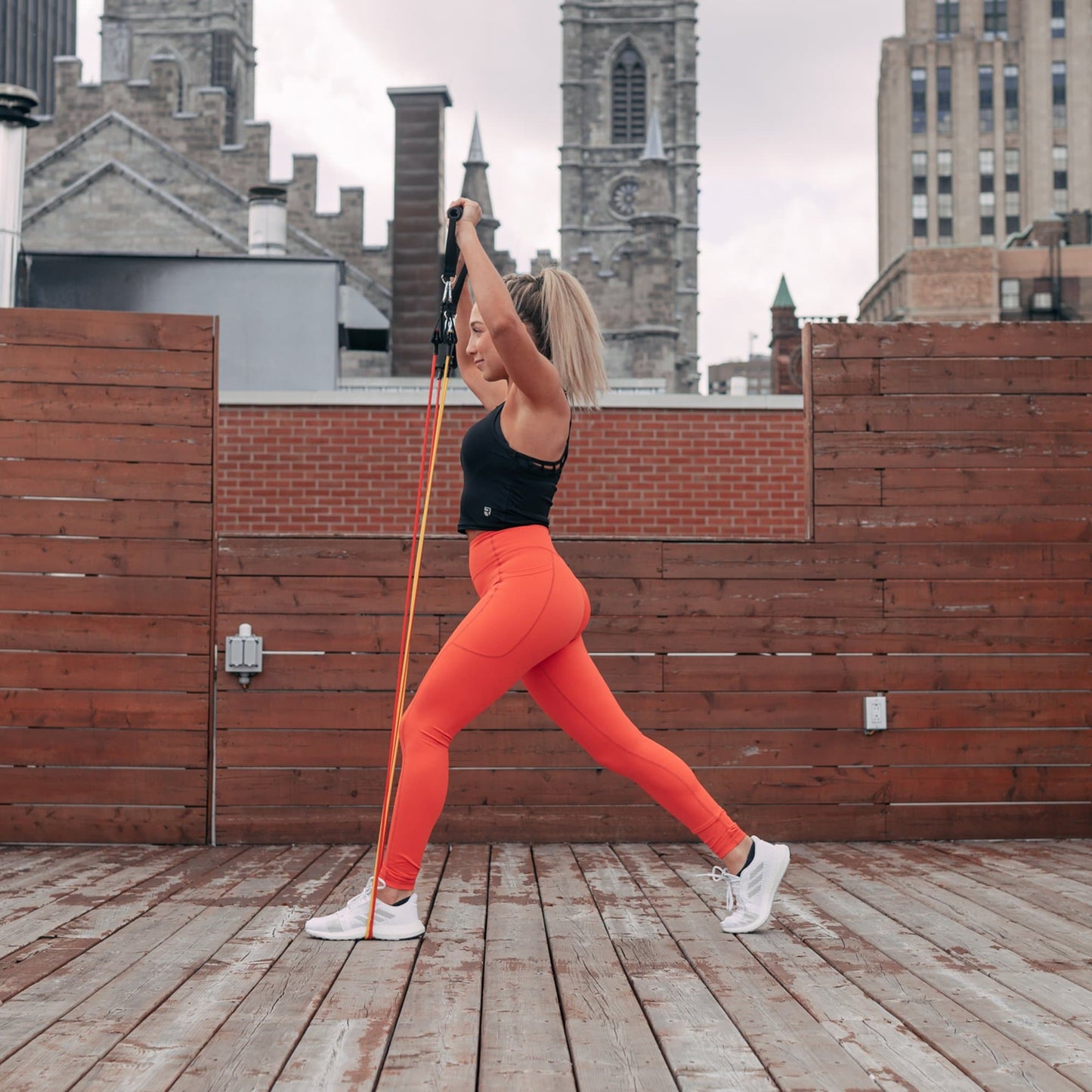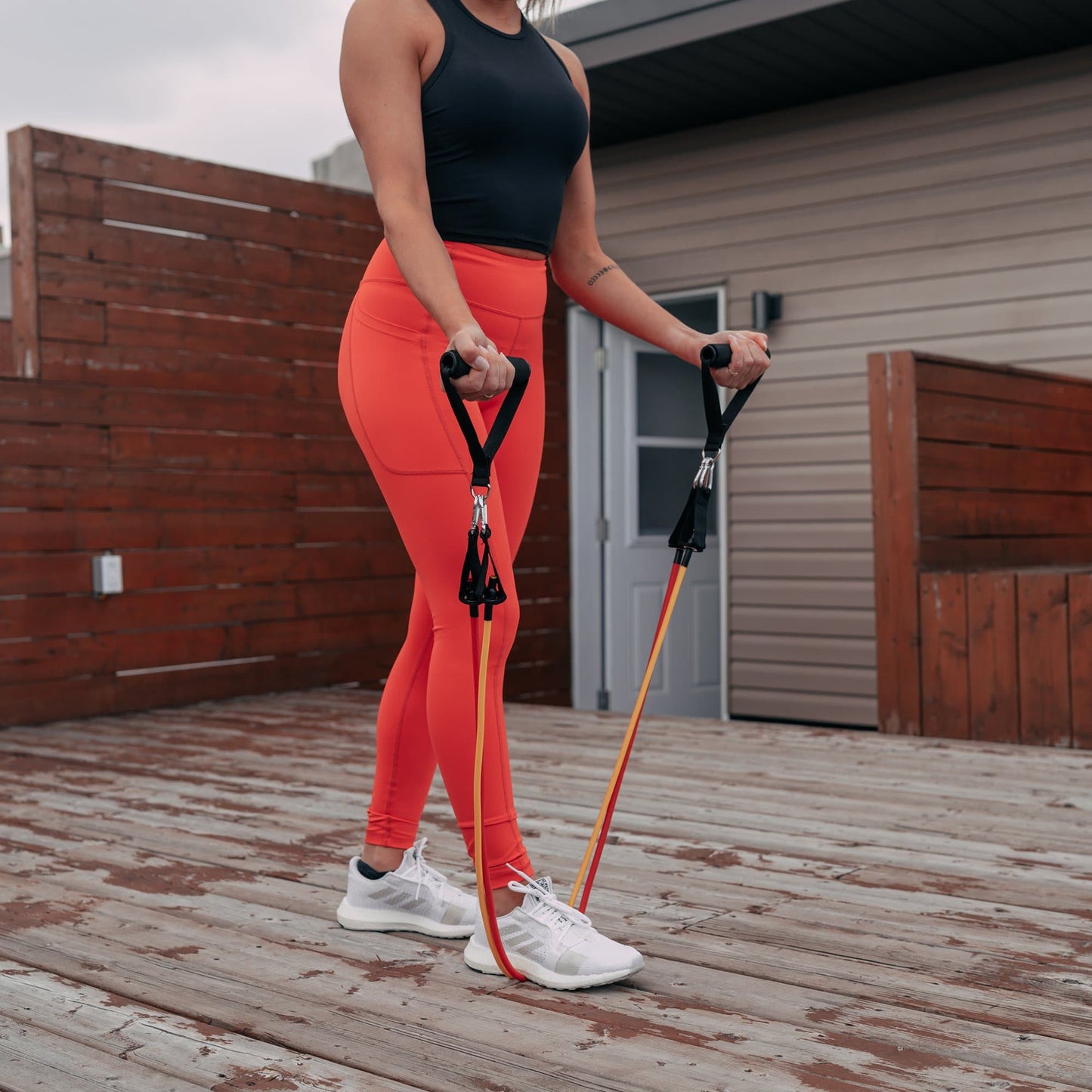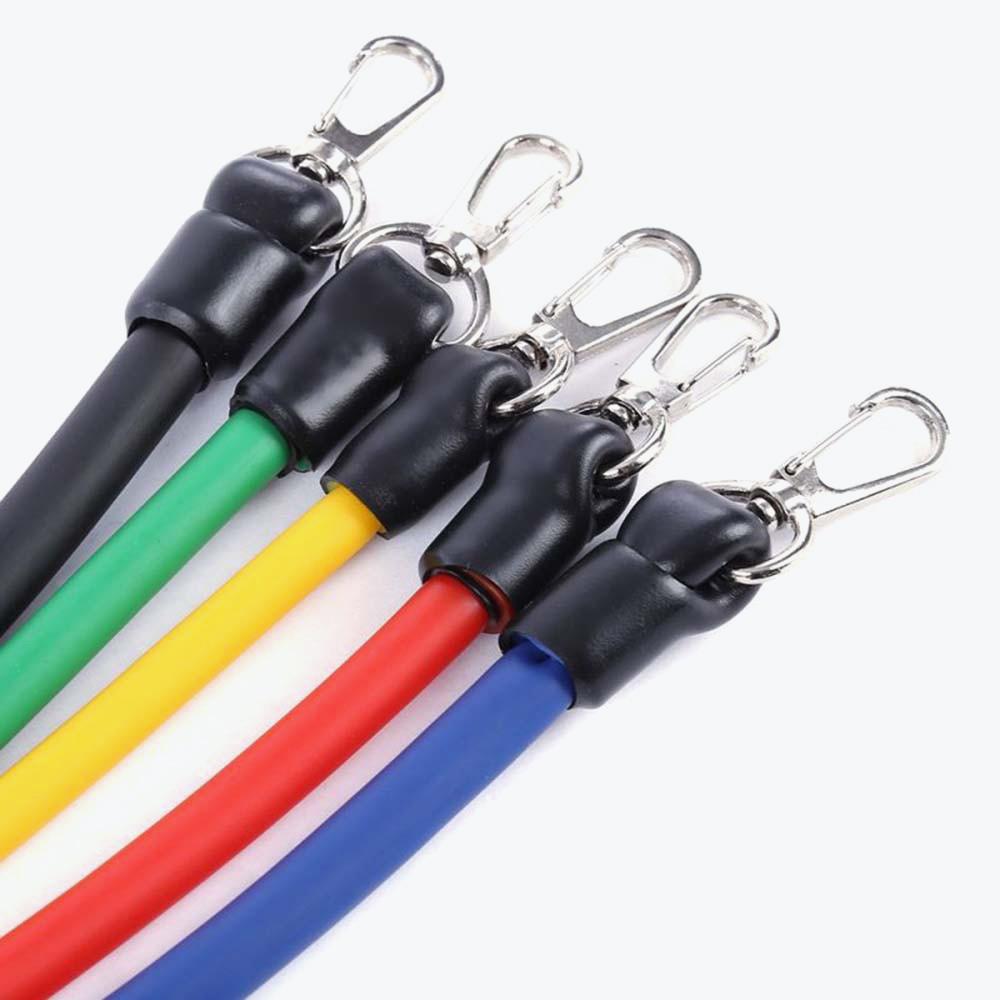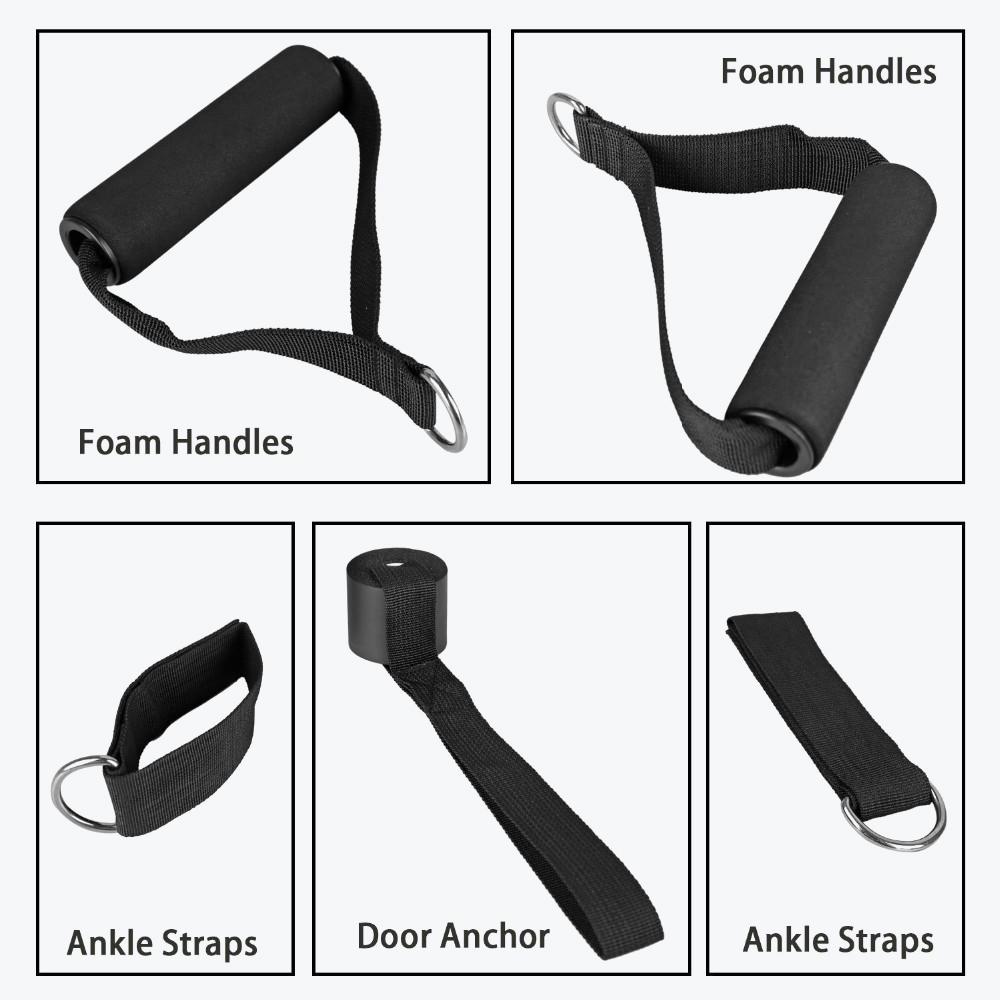 Built With
Durable Latex

The Montreal Weights Resistance Bands are a budget-friendly set that's built to handle resistance workouts. Made from durable latex, these bands are the perfect combination of stretch and strength. Tone your muscles for years to come without the fear of a band snapping. This set is easy to store and ideal for travel, so you can take them anywhere. Get our Montreal Weights Resistance Bands so you can focus on toning your muscles with high-caliber equipment.
Made from durable latex
Easy to store
Perfect for travel
Snap-resistant
Tones muscles
Easily Adjustable
Resistance Weight

Our Resistance Bands come with 10 pieces of equipment including 5 bands, 1 doorstop, 2 handle grips, and 2 ankle straps. When used in combination, the bands create a resistance of up to 100 lbs. The unique bands allow you to smoothly transition through workouts and adjust resistance when needed. You'll also be able to increase your resistance as you gain strength, without the need to buy new equipment. These bands can be used to tone and strengthen every muscle group, even in small spaces!
5 unique resistance bands with a combined resistance of 100 lbs
Add more bands for added resistance
Takes up minimal space
Includes 1 doorstop
Includes 2 handle grips for controlled arm exercises
Includes 2 ankle straps for leg workout stabilization